Dates
13 - 18 JUN 2022 | 6 DAYS
Max Group Size
6
Trip Code
0622GCORAL
Holiday Type
Australian Adventures
Distance
2500km
WHY YOU'LL LOVE IT
Fly to Exmouth for an exciting 6 day coastal road trip along the Ningaloo Coast, and south to Carnarvon at the mouth of the Gascoyne River.
Staying overnight in Exmouth you'll start your day with a glass bottom boat tour over the beautiful coral formations found in the lagoon gardens of the inner reef in Coral Bay. After a sumptuous pub lunch you'll head further south to the town of Carnarvon, surrounded by banana plantations and home to the amazing Australian Space and Technology Museum.
With 2 days to explore the town you'll learn the stories of Carnarvon's role in the manned space program and visit Gwoonwardu Mia, the Gascoyne Aboriginal Heritage and Cultural Centre. The centre celebrates the culture and country of the five Aboriginal language groups of the Gascoyne Region with exhibits like the Sky Dome, which showcases the ancient art of stargazing for the Aboriginal community.
Returning to Exmouth for 2 nights you'll see stories of Ningaloo come to life at the Ningaloo Aquarium and Discovery Centre, enjoy the coastal sights of the national park, relax on an eco-cruise at Yardie Creek and dine at the iconic Cadillacs Bar.
An action packed 6 days of fun in the sun.
Inclusions
Day Package
24hr Guest Support Services (per ratio)
3 nights Queen Room - Exmouth Escape Resort
2 nights nights Queen Room - Carnarvon
Mixed Self-catering & Bistro Dining BLD
Space and Technology Museum
Gwoonwardu Mia Centre
Cape Range National Park
Travel Package
Return Qantas Flights Perth - Exmouth
Return Home Transfers
Shared Daily Vehicle Fees
1hr Coral Bay Glass Bottom Boat Tickets
Yardie Creek Boat Tours
Peak Accommodation Supplement
Travel Insurance
Photo Memories USB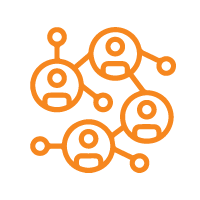 Social Opportunities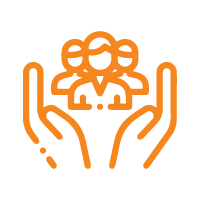 Community Participation
Capacity Building
Short Term Accommodation