The Wheel World
Claire's Travel Blog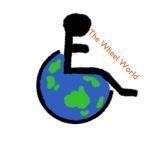 Hello fellow travellers,
I don't know about you, but I've been so bored at home the last few months due to that pesky Covid-19. But it's been making me think of more local getaways; you may even notice that it's a current theme of Discovery Holidays. Local getaways, in my opinion, don't get enough credit as being amazingly fun. Sometimes we forget that we can easily holiday in our own states. In a way, Covid opened the door to explore things right in our own backyards and it's made me think about all the amazing things there are to do, here in my hometown of Hobart, Tasmania.
Here are a list of my favourite Hobart activities, that I also hope that soon, we'll all be able to enjoy:
MONA – Museum of Old and New Art:
Mona is relatively new to Hobart and boasts some of Tasmania's biggest revenue from tourism. People come from all over the world to visit Mona and it definitely doesn't disappoint. Peeking out from a hill in Berridale, the museum is buried 4 stories below the surface. Owned by David Walsh, this museum is full of $110 million of private art collections, as well as different exhibitions rotating throughout the museum at different stages throughout the year; there's always something new to explore. Once you arrive at the museum, you'll be given and iPod with GPS tracking, it finds what art you're looking at, and explains the piece to you. A very cool feature in my opinion. Complete with fancy cafes and restaurants, Mona is such a fun day out and I cannot wait to go back once Covid-19 is all over.
ZooDoo:
Full disclosure, I haven't been to ZooDoo in a while. But I did find it very wheelchair accessible when I was last there. The zoo is a family run business and they not only care so much about their animals, but also making their park as wheelchair friendly as possible which I really love.
The zoo also has a small safari park, complete with camels, emus and zebras and the safari is fully wheelchair accessible. You also get to feed the animals along your journey. The zoo is also home to many cheeky Tassie Devils, wallaby, many species of birds, spotted quolls, wombats, different monkey species and lions and even, the rare white lions are the heart of the zoo, with baby white lions being born at the zoo in 2013.
I plan on going back, as soon as possible.
High Tea:
Ohhhh how I love a good High Tea with friends and Hobart has some of the best spots. Those delicious little sandwiches and pastry snacks and all the tea I can drink… ahhh yes please!! The Revolving Restaurant at the the casino is Hobart's tallest building. The restaurant is located at the top of building and is on a rotating floor. You get a 360 degree view of Hobart – very cool.
Mt Wellington:
Perched high above Hobart, is Mt Wellington. Standing at just over 1,200m above sea level, Mt Wellington is free to visit and boasts the best views of Hobart. Very easily accessible by car or bus, you can visit Mt Wellington all year round, except when it snows and becomes inaccessible for periods of time but you can visit the snow – it's a winter must. It's a beautiful place to visit and is the finish point to the world famous running race, the Point to Pinnacle.
I hope to see you in Hobart soon!
Claire 
Discovery Holidays
Travel Team (Hobart) 
See more here : https://discoveryholidays.com.au/claires-blog/