The Wheel World
Claire's Travel Blog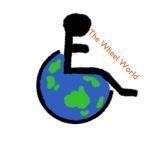 The Wheel World Review – Netflix's Rising Phoenix
Hello fellow travellers,
Full disclosure readers, I'm not athletic, nor do I usually enjoy watching sports; I'm a certified "couch potato" (TV shows and movies only) however, when the Paralympic Games come on… oh man, am I the most competitive cheerleader with my eyes glued to that TV screen. I enjoy it so much. I say the same thing every 4 years; that I truly believe that REAL athleticism is being able to run 100m sprint with one leg, swim with no arms, or play table tennis with your mouth. To me, that's true skill, power and athleticism. Being able to do that with all your limbs, doesn't overly impress me. I mean yeah, it's ok, but I say, now do it from a wheelchair, or do it one handed – now that's a true athlete.
Released in August 2020, Netflix's Rising Phoenix, is an incredibly powerful documentary about the development and challenges of the Paralympic Games. I honestly couldn't recommend this documentary more. Whether your disabled or able-bodied, this documentary is for everyone. I personally, learnt so much about the creation of the Paralympic Games, the struggles to keep it funded and the fight it took, to be recognised as vital and important as the Olympic Games.
Created by the amazing, Sir Ludwig Guttman in 1948, the Paralympics were originally developed to help veterans recover after being in battle in World War II. Originally a Germany born doctor, Mr Guttman believed it was important for his war battled patients to rise again and get used to their new disabilities. He soon learnt that getting his patients to participate in sports, not only helped in their recovery, but also took their mind off their injuries and disabilities.
By 1960, the first Paralympic Games were brought to Greece and in 1976 in Toronto, other disability groups were recognised and merged with the service men, and the introduction of international disability sports competitions were born.
The documentary is narrated by Paralympic advocate, Prince Harry, who introduces us to nine of the most famous Paralympian's, telling the story of how their unique disability, has given them the key asset, which has made them brilliant in their respective fields.
The Paralympians who are represented throughout the documentary are:
Italian wheelchair fencer Bebe Vio, American long-distance wheelchair racer, Tatyana McFadden, American archer Matt Stutzman, South African sprinter Ntando Mahlangu, Chinese weightlifter Cui Zhe, British sprinter Jonnie Peacock, my personal and totally biased favourites Australian wheelchair rugby player Ryley Batt and Australian swimmer Ellie Cole.
I think the documentary did an incredible job at selecting the best athletes to represent this film because it represented so many different kinds of disability. But more importantly, demonstrated how their disability is used as a strength to them; which most people would see as a weakness in themselves.
The other eye-opening story that was told during the documentary, was the story of how the governing bodies of the Olympics, tried multiple times to demolish the Paralympics from ever existing. In the past, many of the Paralympics, purposefully weren't properly advertised, so few tickets were ever sold. It demonstrated, that not only were these amazing athletes competing against each other for gold, but the powerful governing forces above them, who were also trying to bring them down and take away their basic human rights to complete in their own games. These governing bodies, didn't believe that the disabled should be competing in sports; that the Paralympics wasn't "real" athletics; they simply weren't believed in. They wanted more money to fund the Olympics, which meant taking money from the Paralympic Games. Which is a true reflection of the battles these athletes face constantly off the track too. Perceived to be weak and constantly told they'd amount to nothing. Once they became brilliant in their chosen fields, they were again cut down, by people who chose not to understand them or take them seriously. But in the end, the Paralympic governors, fought to fund the Paralympic games and today they have packed stadiums, filled with immense love and support from fans all across the globe.
The documentary followers their stories to the build up of the individual Paralympics Games from which they shined. It opened my eyes to how strong and resilient people are and how no one should let their disabilities or differences stop them from dominating the world.
If you haven't watched Rising Phoenix on Netflix, I highly recommend you do. It was as incredible, as the athletes themselves.
Check out the trailer below and be sure to follow me over on Instagram.
Claire 
Discovery Holidays
Travel Team