Discovery Holidays was established in 2013 in south-western WA to provide much-needed leisure and holiday opportunities for local travellers of all abilities. Since then we have organised hundreds of successful holidays, both in Australia and overseas. These tours have proved enormously popular and have garnered fantastic feedback from both guests and their supporters.
In addition to our head office in WA, Discovery Holidays now has offices in Queensland and New South Wales, and representatives in South Australia, Tasmania and Victoria, so we can serve you better wherever you live.
Our Vision
Our vision is for inclusive experiences that are accessible to everyone.
Our Mission
Our mission is to enhance social participation and outcomes for individuals, families and communities.
We achieve this through providing fun, flexible, safe and memorable supported holiday and travel experiences.
The Discovery Holidays Management Team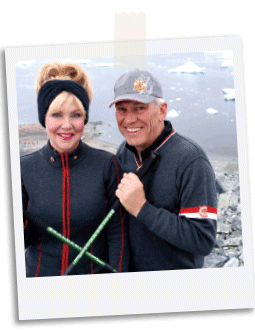 JOHN MARGERISON
OWNER DIRECTOR
John is an entrepreneur, strategy consultant and company director with 20 years' experience in a number of industry sectors. He specialises in assisting companies to achieve sustainability and targeted strategic outcomes. He is a passionate traveller and decided to invest in Discovery Holidays because he believes deeply that everyone should be able to enjoy the benefits of travel, no matter what their abilities.
MICHAEL RIBOT
OWNER DIRECTOR
Mike is a business owner and leader in the health service sector and drives the governance and business strategic plan for the company, striving to set the benchmark for supported tourism in Australia. Mike is also a very keen traveller whose health service background has been invaluable in shaping the direction taken by Discovery Holidays.
KASS LANGDON
DIRECTOR, GENERAL MANAGER
Kass is an acknowledged leader in the supported tourism industry. She founded Social Solutions WA because she is a passionate believer in inclusive communities and creating opportunities for people with disabilities to participate more fully in society. She set up Discovery Holidays to allow people with disabilities to enjoy the many benefits of travel on their own terms.
The Discovery Holidays Travel Team
Discovery Holidays is supported by a small and dedicated team of travel and service professionals. The Operations Team carefully crafts innovative holiday itineraries that meet comprehensive risk-management guidelines while delivering fabulous and fun tourism experiences.
The Guest Services Team codesigns a personalised suite of support services that match each guest's individual needs and preferences to ensure comfortable, safe and enjoyable experiences for everyone. Discovery guides are qualified, trained support/care workers with extensive travel and guiding experience.
Our fun, dependable team is on call 24 hours a day when on the road, and provide all the support our guests need to simply relax and enjoy the journey.
DIGNITY
We have dignity when
• we feel listened to
• we are free to make our own decisions
• we set ourselves challenges and take new risks
• we are being supported to achieve our goals
• our rights are being protected
RELATIONSHIPS
We have good relationships when
• we trust each other
• we communicate genuinely
• we feel supported and valued
• we feel confident to speak up for ourselves
• we speak up for others
• we feel included
• we are all treated fairly
• we all feel safe
COLLABORATION
We are collaborating when
• we work together as equals
• we value and acknowledge our differences
• we support each other's strengths
• we can share our experiences openly and freely
• we experience that our voices are heard equally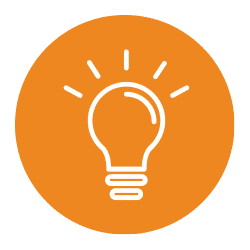 INNOVATION
We are innovative when
• we embrace diversity, creativity and technology
• we challenge our boundaries, routines and expectations
• we explore new ways of changing our world
• we choose to make our future inclusive by design
QUALITY
We achieve quality when
• we are striving to be our best
• we accept our setbacks and choose better ways forward
• we are playing by the rules and exceeding legislative standards
• we are sharing our feedback and acting on ways to improve
• we have holiday experiences that exceed our guests' expectations